Ghislain de PAZZIS Exemplaire
Partner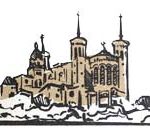 Ghislain is the head of the "Tax law" department.
He has been a practicing tax attorney for over 20 years and assists a clientele of companies and groups, French and foreign, in their operations, in all areas of taxation.
Advice to companies on corporate tax, VAT, local taxes, property tax, taxation of groups of companies, restructuring and transfer of companies.
Management of the flow of goods and services and cross-border transactions: transfer pricing, value added tax (VAT), payroll tax, customs regulations.
Implementation / securing / optimization of international contracts (tax treatment, management of Incoterms, customs duties, etc.), procurement, transformation and distribution strategies, optimization of costs / margins (free trade agreements), design of the operating process (LRD, commission agent, agent, etc.).
Tax aspects of ERP systems (settings), reliable audit trails, paperless invoices, etc.
Patrimonial taxation: optimization of the tax situation.
Assistance with tax and customs control and litigation.
Education
Ghislain holds a Masters degree in business law and taxation (University Paris II Panthéon-Assas), a DESS degree in corporate taxation (University Paris IX Dauphine).
He obtained the Certificate of Aptitude for the Profession of Lawyer from the Paris Bar School and was sworn in in February 2002.
Professional practice
 Ghislain began his career with CMS Bureau Francis Lefebvre before practicing for 7 years within Arsene Taxand, a firm specialized in tax law.
After a period at Fidal, he joined AXIPITER from its creation in April 2021, to take charge of the tax law department.
Fun fact
 I am a fan of the great outdoors, whether it be the sea or the mountain.