Marie-Alice NACZAJ
Senior associate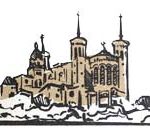 Marie-Alice is a senior associate in the "Tax law" department.
She has extensive experience in corporate taxation both in France and internationally.
She regularly assists companies and groups on various issues:
Due diligence reviews (legal audits, acquisition audits and vendor due diligence), particularly in the transport and industrial sectors.
Company restructuring (mergers, splits, contributions).
Business life (transformation of companies, tax consolidation, distributions, debt write-offs, management of deficits).
She also advises individuals in the management of their assets (disposals and contributions of shares, donations, Dutreil Pacts, IFI).
Finally, she assists companies and individuals in their relations with the tax administration (tax disputes, requests for rulings, regularizations).
Education
Marie-Alice is a graduate of the DJCE from the University of Cergy Paris.
She was sworn in at the Paris Bar in 2016 and has been registered with the Lyon Bar since 2019.
Professional practice
After a first 3-year collaboration with the Parisian firm Villey Girard Grolleaud, Marie-Alice joined the Lyon firm Mazars Société d'Avocats in January 2019 as a tax specialist before joining the tax team of Axipiter in May 2021.
Fun fact
 I am a former professional rider!